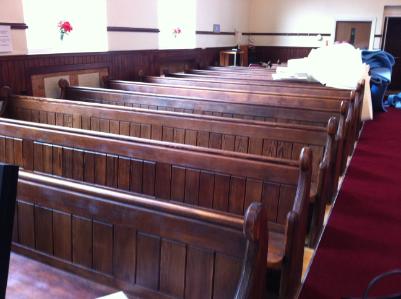 London Project
Here are the original pews located in a church in London.They were old,worn and some were in need of serious attention.
We were consulted after which we wasted no time in getting to work on repairing and fixing up the pews to give a new lease of life.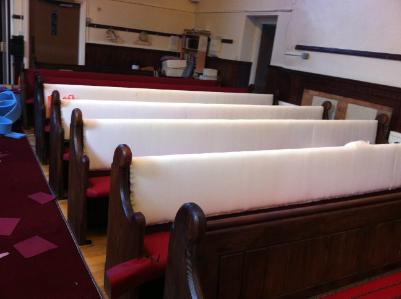 The magic begins!
Our work well under way. Each bench was carefully and skilfully primed and prepared for the transformation to begin.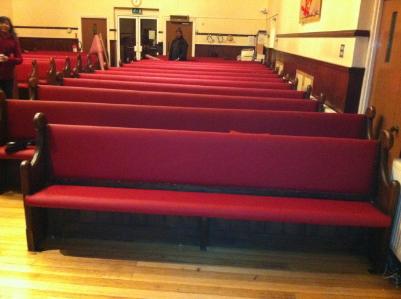 Complete transformation!
Completed pews (benches) finished in exquisite red leather combined with the utmost comfort.
Another satisfied customer.
Job done,perfect!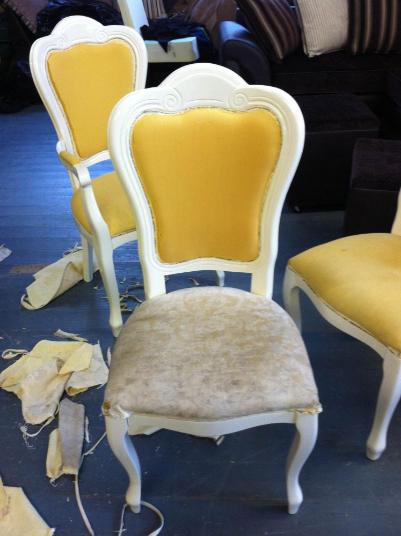 Dining chairs restoration
Before......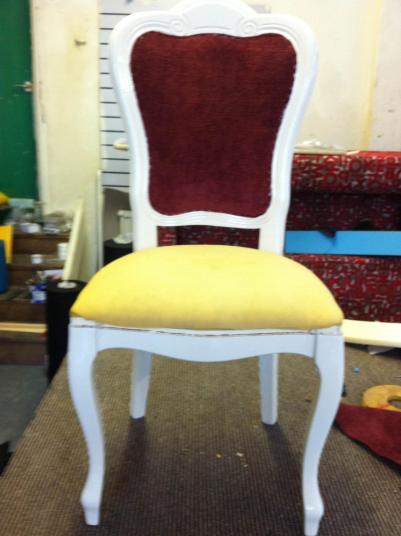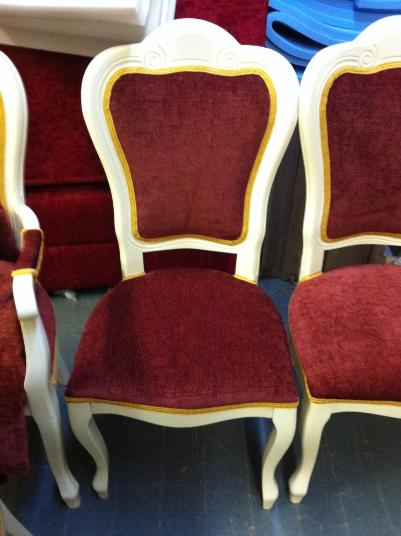 Finished product
Finished in luxurious,soft and comfortable suede.
Complete transformation and a totally new look.